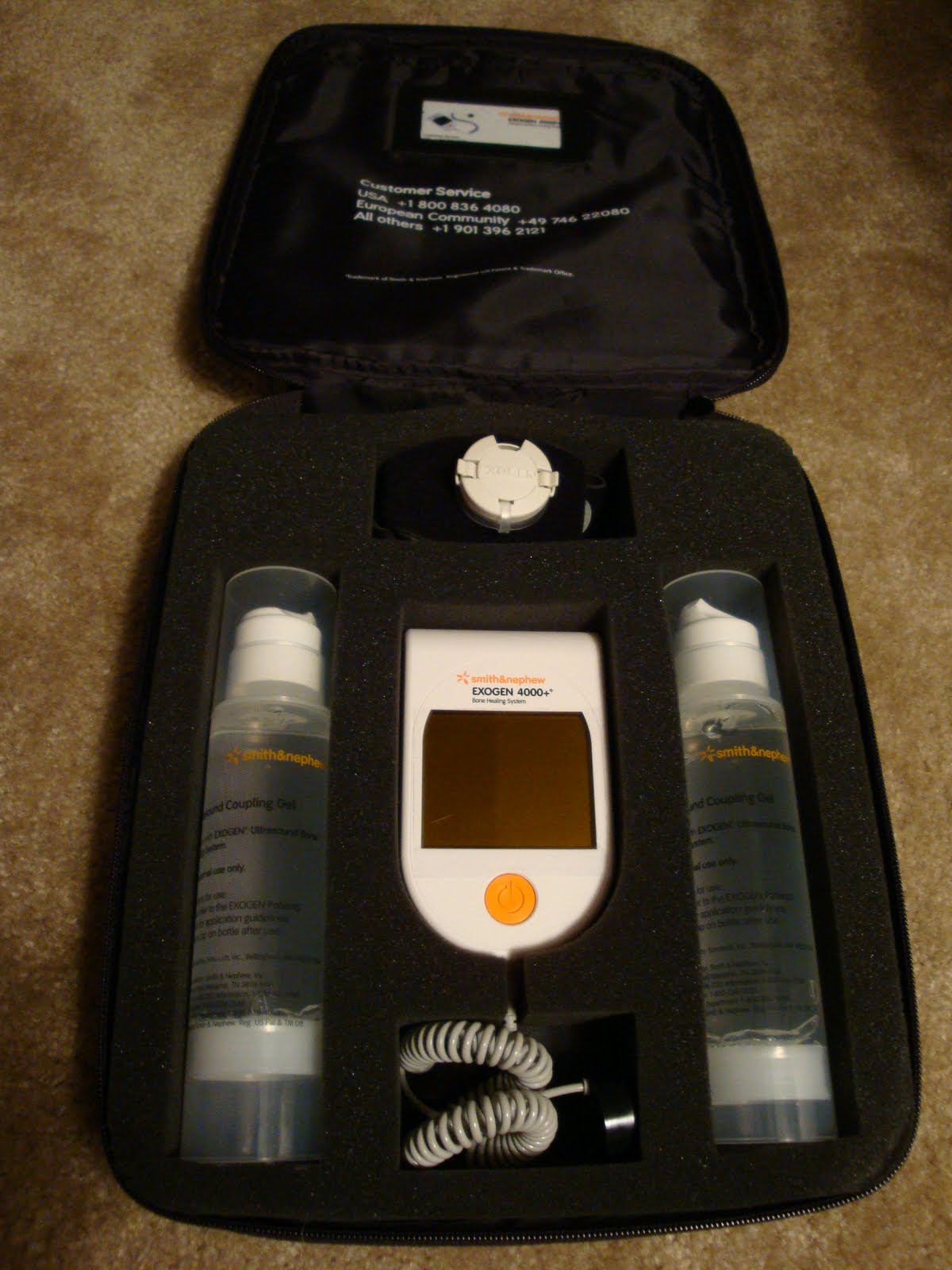 PURCHASE PROGRAM:
If you do not want to bother with returning a rented machine, think your recovery may be more than 3 months, work as a trainer or in the orthopedic field, or prefer not to be charged a deposit on a rental, your best option may be to purchase a bone healing machine.
What you get
All machines have at least 300 uses remaining on the counter
All units come with carrying case, directions, velcro strap and enough ultrasound gel for 150 uses ( that is 5 months )
A 30 DAY OR 60 USE ( WHICHEVER COMES 1ST ) WARRANTY IS INCLUDED WITH PURCHASE
$479.00 includes ground delivery
This price is less than the deductible most people will pay if their insurance company agrees to cover a new unit.
This is a small price to pay if the Exogen unit allows you to get back to your career or sport sooner.
WE ARE NOT SELLING UNITS AT THIS TIME DUE TO HIGH DEMAND.
Go to rental page to place rental order
---
ACCESSORIES
Note, please contact us to see if the accessories below are available. THESE ARE NOT INCLUDED WITH A PURCHASE OR RENTAL
Accessories: This is a Clavicle Strap Applicator for a Smith & Nephew Exogen 4000+ Ultrasound Bone Stimulator Healing System. Used for collar bone, shoulder bone, ribs, or anywhere where the standard strap is not feasible. This weighted applicator accommodates the snap-on cap unit from the standard strap that comes with each Exogen unit
New Clavicle Strap price $45
Exogen (TM) Cast Kit:
If you have a hard cast you will either need to have the cast kit installed at the time the cast is applied or afterward by your doctor or orthopedic.  Please inquire before purchasing as the transducer must be directly on the skin with ultrasound gel ( included ) to make the proper contact to function properly.


New Cast Kit price $45